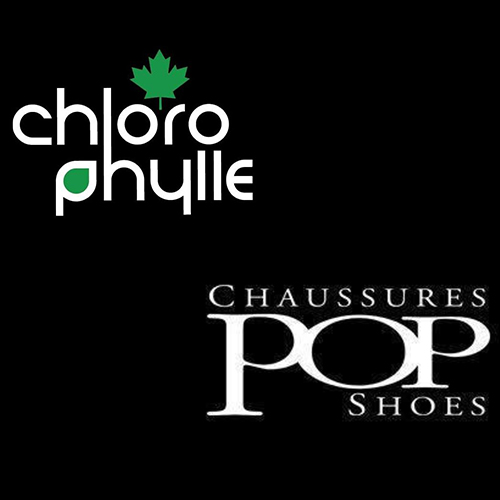 Hours
Monday to Wednesday: 9:30 a.m. to 5:30 p.m.
Thursday and Friday: 9:30 a.m. to 9 p.m.
Saturday: 9:30 a.m. to 5 p.m.
Sunday: 12 p.m. to 5 p.m.
Chaussures Pop / Chlorophylle
1985 CHAUSSURES POP was born in 1985 through a group of independent merchants whose goal was to obtain a large sales force while creating a common image in the shoe sector. The family, as target customers, will easily recognize themselves in a marketing approach focused on quality products at competitive prices.90 storesConsidered the largest group of independent shoe retailers in Canada, CHAUSSURES POP now has more than 90 shoe stores operating mainly in Quebec, the Maritimes, Ontario and Western Canada. Because of its size, CHAUSSURES POP has remarkable purchasing power.In 2015, Chaussures Pop revised the interior design of its stores to meet new trends and consumer needs. The transformation of the store began with the Cowansville branch which was moved.