Let's Celebrate Fall!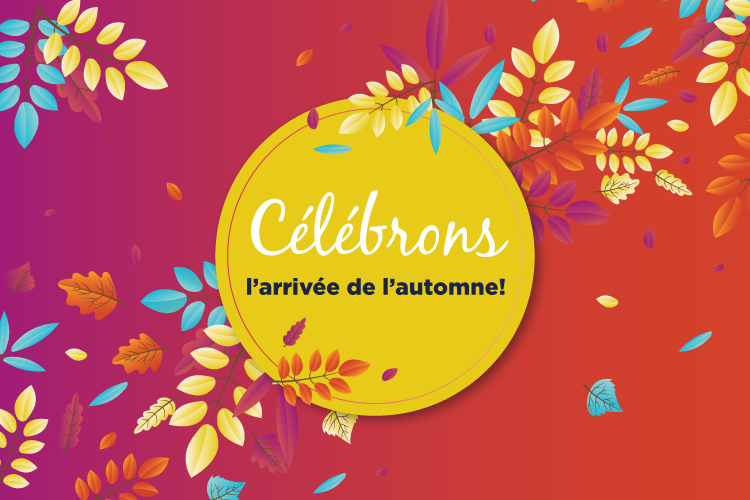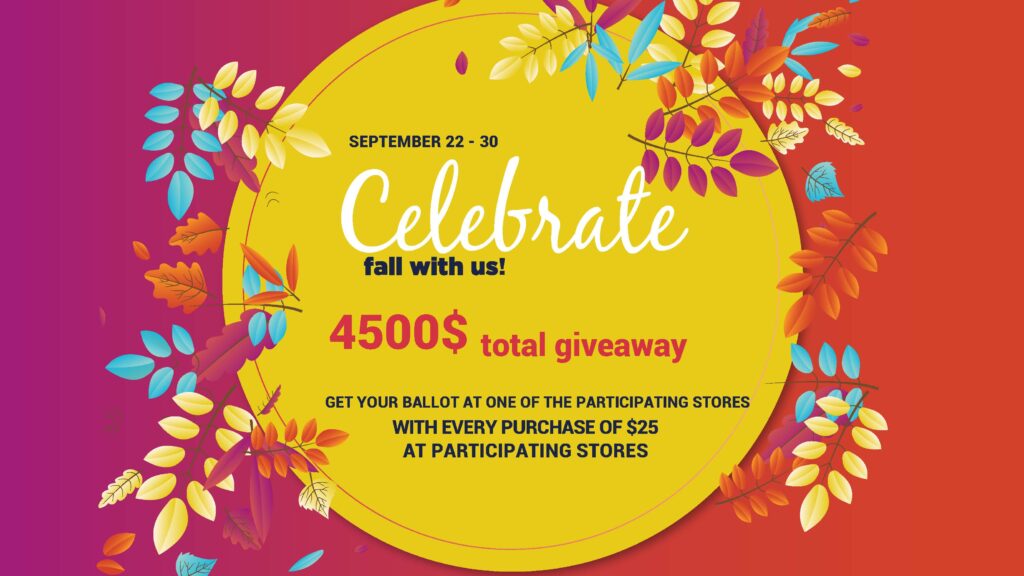 RULES
Anyone aged 18 and over is eligible for this competition. Tenants and employees of Les Promenades du Cuivre as well as their immediate family, living at the same address, cannot participate in the promotion.

The 'Let's Celebrate Fall!' Promotion is valid from Monday, September 21 at 9:30 a.m. until Wednesday, September 30, 5:30 p.m.

The participant must make a minimum purchase of $ 25 taxes included at one of the Promenades du Cuivre stores to participate. Each tenant will have their own contest box.

Participants must clearly indicate their name and telephone number on the participation coupon that will be given to them.

Prize won must be accepted as awarded. No substitution of prize for another will be permitted. Prizes are not transferable and cannot be exchanged in whole or in part for credit or cash equivalent.

The contest organizers reserve the right, at their sole discretion, to cancel, terminate or suspend this contest in the event that there is an event or any human intervention that could corrupt or affect the administration, security , impartiality or the conduct of the competition as provided for in these rules. The contest organizers reserve the right to disqualify one or more persons participating in this contest or attempting to participate by a means contrary to these rules or likely to be unfair to other participants.

The draw will take place on Thursday, October 1, 2020 in each of the stores with the presence of the tenant and a member of the Promenades du Cuivre administration.

The winners must collect their prize, one week (7 days) after receiving the call, directly at the store where they won the prize.

Participation in the competition is linked to the regulations listed above.

The prize to be won: $ 4,500. 45 prizes of $100 at each of the Promenades du Cuivre participating tenants.